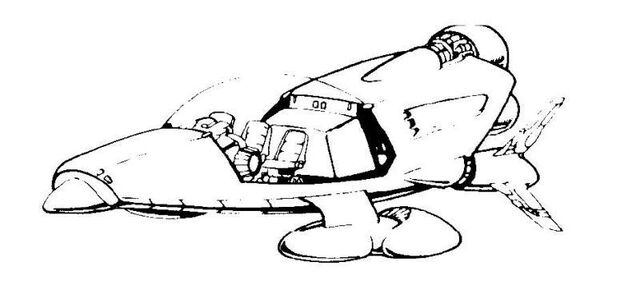 Bubble Car
Edit
This ultimate transportation vehicle was affordable by only the world's richest governments and is extremely rare in GAMMA WORLD. Powered by solar cells, and utilizing an anti-grav circuit that is extremely energy efficient, bubble cars can carry up to 20 passengers, or 3 metric tons of cargo into deep space or the darkest depths of the oceans. They recharge themselves as long as at least 10 hours out of each 72 are spent in direct sunlight (earth orbit or less). They are equipped with an energy field that will absorb the first 25 hit points of damage sustained each melee round. The energy shield and backup power are provided by an atomic energy cell which will last for 24 hours of constant use. Air speed: ten times the speed of sound!
File history
Click on a date/time to view the file as it appeared at that time.
Ad blocker interference detected!
Wikia is a free-to-use site that makes money from advertising. We have a modified experience for viewers using ad blockers

Wikia is not accessible if you've made further modifications. Remove the custom ad blocker rule(s) and the page will load as expected.